Albert Internoscia DMD, MAGD, FICOI
Dentist in Hillsborough Township, NJ
Towne Centre Family Dental
Master Academy of General Dentistry
Cosmetic, Restorative and Implant Dentistry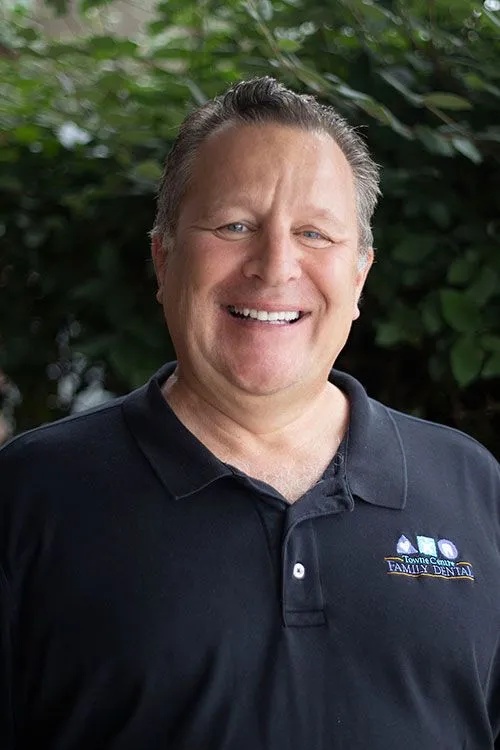 Dr. Al Internoscia is driven by a passion for improving people's lives and he uses his extensive training and experience to create beautiful smiles in even the most challenging dental situations. Dr. Al excels at making his patients feel comfortable and goes out of his way to treat everyone like family with his caring, gentle touch.
For over 25 years, Dr. Al has been delivering cosmetic, implant, and restorative solutions to patients. His commitment to "doing it right" and ability to "handle just about anything" has won him the admiration of patients and other doctors. The Mastership (MAGD) designation he holds is a top-level award of the Academy of General Dentistry given to only those dentists who have first achieved Fellowship, passed a rigorous written test, and completed over 500 hands-on credit hours in the sub-specialties of dentistry.
The Fellowship (FICOI) designation Dr. Internoscia holds stands for "Fellow of the International Congress of Oral Implantologists" and is a reflection of his training and experience with dental implants. Dr. Internoscia uses 3D X-rays and implant-planning software to complete dental implant surgery often using a "Flapless Approach". This technique provides his patients with faster, more comfortable healing. Dr. Al has trained in both the surgical and restorative phases of implant dentistry and the BioHorizons and Zimmer implants he uses have success rates over 95%.
Education:
(1977-1981) Rutgers College, Rutgers University
(1981-1985) Rutgers School of Dental Medicine , UMDNJ
(1990-1991) Prosthetic Program Branemark Dental Implants under Dr. Jack Hahn
(1994-1995) Advanced training Full Mouth Rehabilitation under Dr. Dick Barnes
(1996-2005) Fellowship, Mastership Track Academy of General Dentistry
(2006) Surgical Program in Dental Implantology under Dr. John Minichetti
(2013-2014) Comprehensive Implantology Continuum, Columbia University under Dr. Dennis Tarnow and Dr. Stephen Chu
Experience:
25 years experience in Dental Implantology, Cosmetic Smile Makeovers and Full Mouth Reconstructions
Awards, Honors and Professional Designations:
2001 Named a Member NY/NJ Dental ID Team for 9/11
2002 Received Special Accommodation from Mayor Gulliani
Presenter at New Jersey Dental Association Annual meeting in Atlantic City: Integrating Technology in Dental Practices
Lecturer at Rutgers Dental School: Advanced Restorative and Esthetic Dentistry
2014 Awarded Fellow International Congress of Oral Implantologists
Professional Organization Memberships:
Personal:
Albert Internoscia is the oldest of David and Lena Internoscia's four children. He grew up in North Jersey (Elmwood Park) playing little league baseball and high school varsity soccer and baseball. Dr. Al and his beautiful wife, Jenny and their 4 children enjoy time at the Jersey shore, BBQ with friends & family, and going into NYC. He is a big supporter of Rutgers Athletics and is a season ticket holder for Rutgers football and basketball.