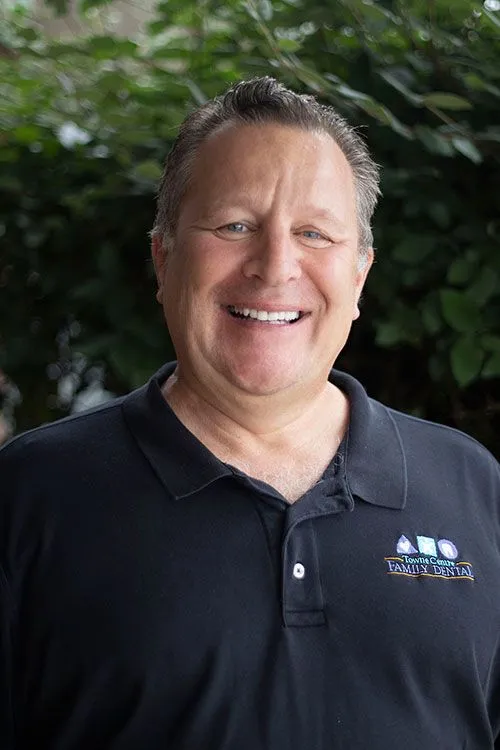 Albert Internoscia DMD, MAGD
Dr. Al utilizes his extensive training and experience to treat even the most challenging dental situations. He has been delivering cosmetic, implant, and restorative solutions to patients for over 30 years (just don't ask him how old that makes him!).
---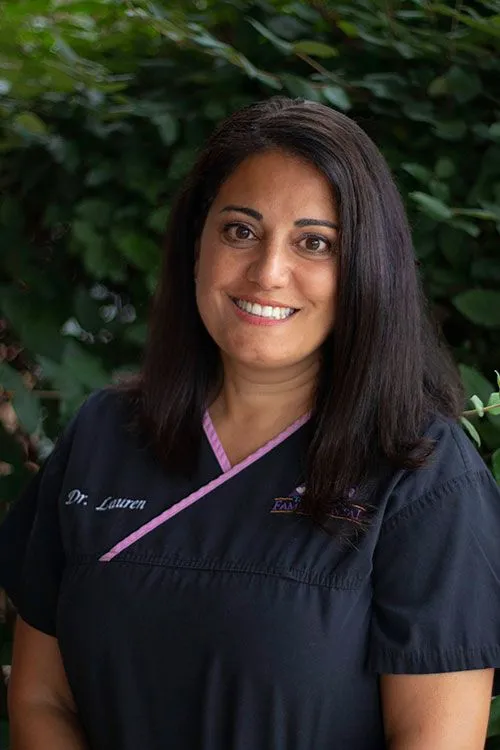 Dr. Lauren Psillos
Dr. Lauren resides in Tewksbury with her husband Ben, a periodontist in Berkley Heights, and their two children. She is a Cub Scout Den Leader and a Sunday-school teacher. Dr. Lauren's interests include playing tennis, reading, and traveling with her family
---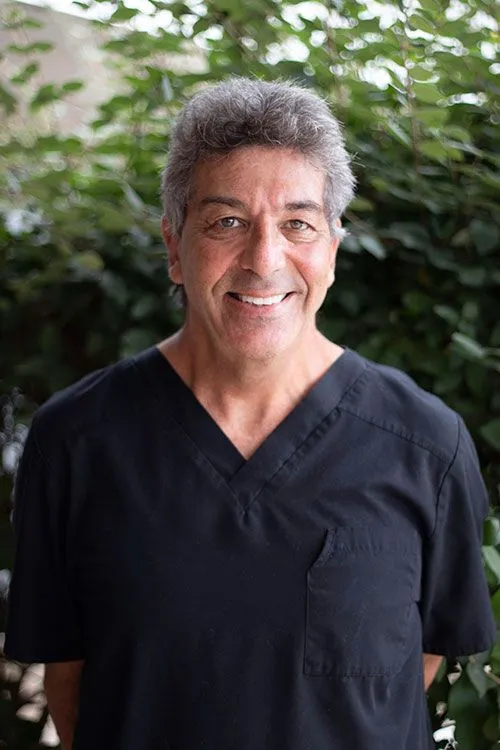 Mark Lubitz, DMD
Dr. Mark is originally from West Long Branch, NJ. He had a private practice in Manalapan and worked as an associate in a group practice in Somerset for 15 years. In 1999, he joined the Belle Mead practice with Dr. Harvey Tesser, and became the sole owner and practitioner in 2005.
Hygienists
---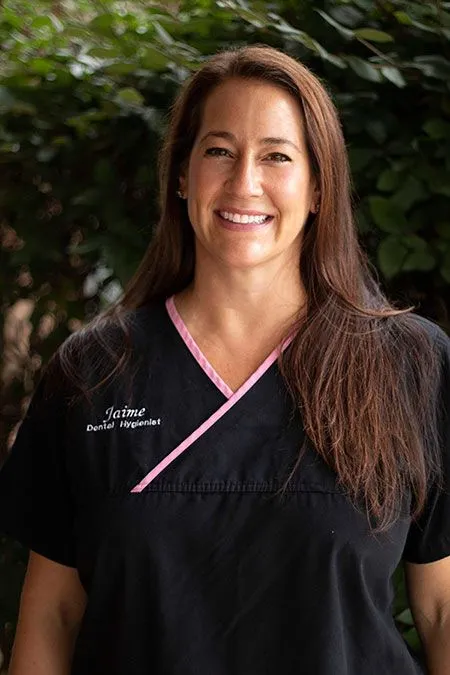 Jaime Romanak, RDH
Jaime is a 2002 graduate of the Dental Hygiene program at UMDNJ. She is Past Vice President of the New Jersey Dental Hygiene Association (Northern Component). She is great with kids and especially enjoys making their first experience a positive one. Jaime resides in Bridgewater with her husband Corey and their children Ethan and Riley and their Chocolate lab – Finn. She is a Notre Dame fan and is always dressed up for the holidays.
---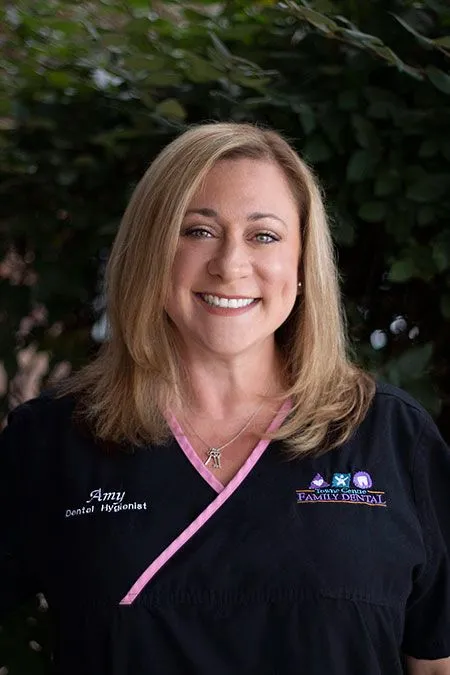 Amy Belton, RDH
Amy is a 2004 graduate of Middlesex County College with a degree in Applied Science specializing in Dental Hygiene. Amy has been a dental hygienist with TCFD since 2005. She is passionate about giving her patients their healthiest smile by gently caring for their teeth and gums and ensuring the overall health of their mouth. Amy lives in Monroe with her husband John; their daughters, Sophia and Cara; and two dogs, Kylo and Bailey. Outside of the dental chair, she loves to cook.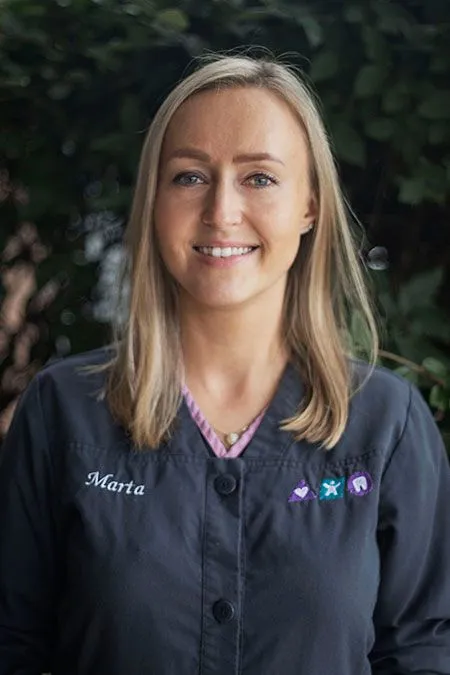 Marta Chludzinska, RDH
Marta is a 2010 graduate of the Dental Hygiene Program at Philadelphia Community College. She is a member of the New Jersey Dental Hygiene Association. Marta was trained as a dental assistant by Dr. Al over 10 years ago then pursued her RDH degree. She is very gentle and makes even the most anxious patients feel relaxed and comfortable. Marta was born and raised in Poland and enjoys traveling and dancing. She is the office clown and keeps us all laughing with her funny faces!
Melissa Weinstein, RDH
Melissa is a 2013 graduate of the Dental Hygiene Program at Middlesex County College where she also played basketball, softball, and volleyball. She is certified in CPR and the administration of local anesthesia. Melissa prides herself on being very thorough and has a passion for helping her patients achieve optimal oral health.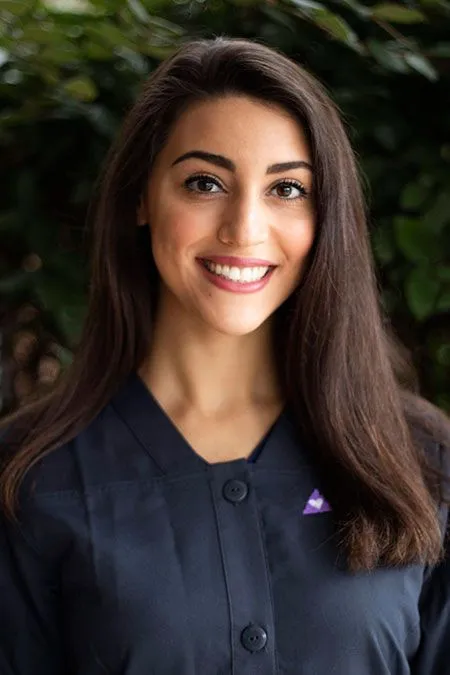 Carra-Lynn Cabral-Castro, RDH
Carra-Lynn is a 2018 graduate of the Dental Hygiene program at Northampton College in PA. She is CPR Certified and is a member of the NJ Dental Hygiene Association. Prior to becoming a dental hygienist, she worked as a medical assistant for 8 years. She has a passion for patient education and chose TCFD because she felt she could see herself staying a part of our family for a long time. Carra-Lynn is particularly known for her ability to put patients with dental anxiety at ease. Carra-Lynn loves to bake and try food from all around the world.
---
Office Team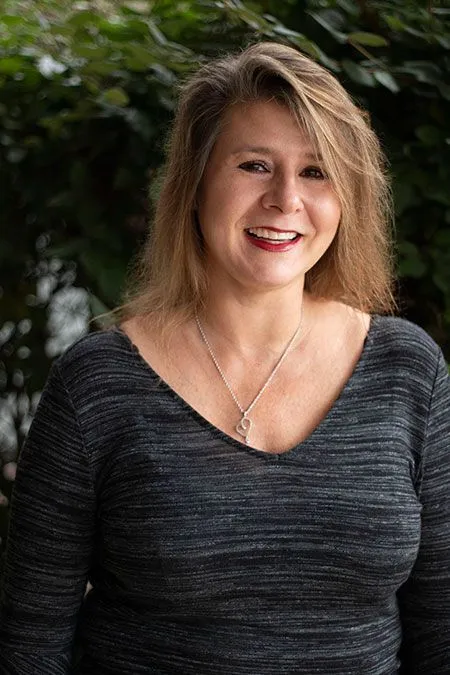 Nancy, Insurance Coordinator
Nancy is our Insurance Coordinator and has over 30 years experience in the dental field. Nancy works hard to get insurance companies to work for our patients. She loves her job because of the family atmosphere and the role she plays in helping patients get the care they deserve. Nancy moved here in 2001 from Staten Island with her husband of 29 years and their 2 children. She enjoys being with her family and taking weekend trips.
---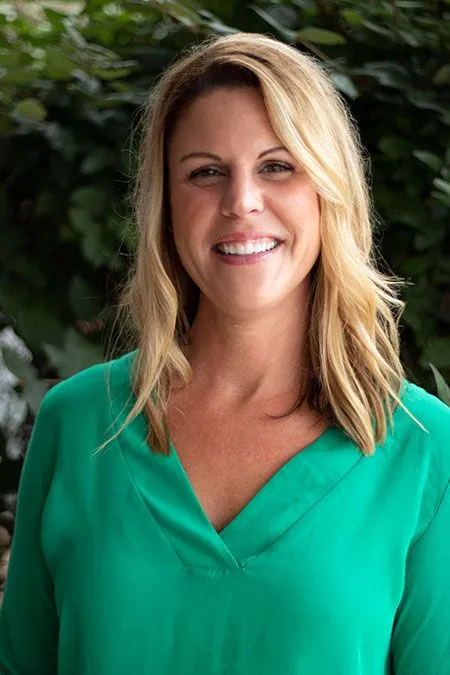 Michelle, Scheduling Coordinator
Michelle has been in the industry for more than 20 years and joined our practice in 2015. As scheduling coordinator, she spends her time handling appointments, working with our new patients, and making sure the front office runs smoothly. Her family enjoys spending time at her mom's horse farm and riding her horse, Amos.
---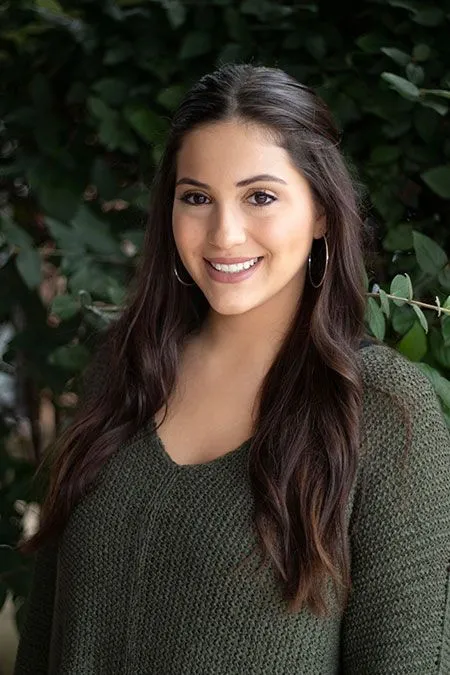 Brianna, Hygiene Coordinator
Brianna has been our Hygiene Coordinator since 2017. Her duties include managing the staff schedule, handling patient care, and making sure our hygiene appointments run smoothly. Brianna holds a degree in Psychology and works part-time as a behavior therapist with children with autism. She lives in East Windsor and loves to spend time with family and friends.
---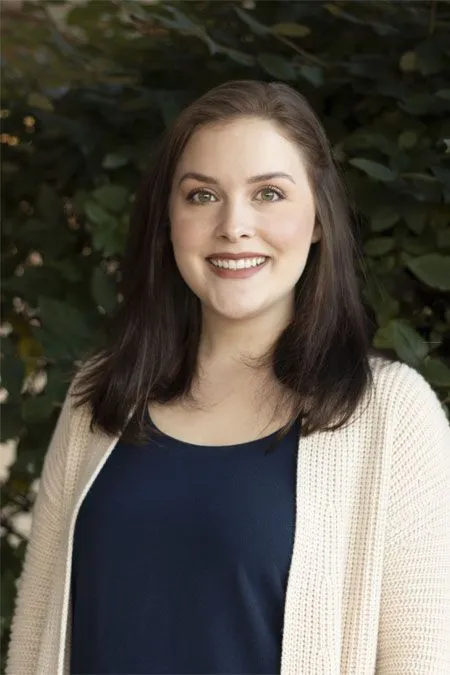 Alyson, Marketing Coordinator
Alyson is our Marketing Coordinator at TCFD. She holds a degree in Public Relations and Mass Communication from Texas State University. Her and her husband relocated here from Austin, TX for her husband to attend Princeton Theological Seminary. She loves BBQ and salsa, and you can catch her on any of our social media accounts!
---
Clinical Staff
Jenn, RDA
Jenn has been working in the dental industry for 13 years, the first half of which was spent at the shore where she grew up and the past 6 here at TCFD. She loves her job because she loves getting to know and forming relationships with her patients and their families. Her husband of 4 years, Matt, is her sidekick, and they enjoy exercising, going to the movies, and vacationing to warm places.
Merlinda, RDA
Merlinda joined our practice 3 years ago after working as a dental assistant for more than 20 years. Originally from the Philippines, she moved to Somerset from Guam in 1998. She has a passion for dentistry and has broadened her scope of practice to include expanded functions. Merlinda has 4 children, including 2 sons and a set of twin girls.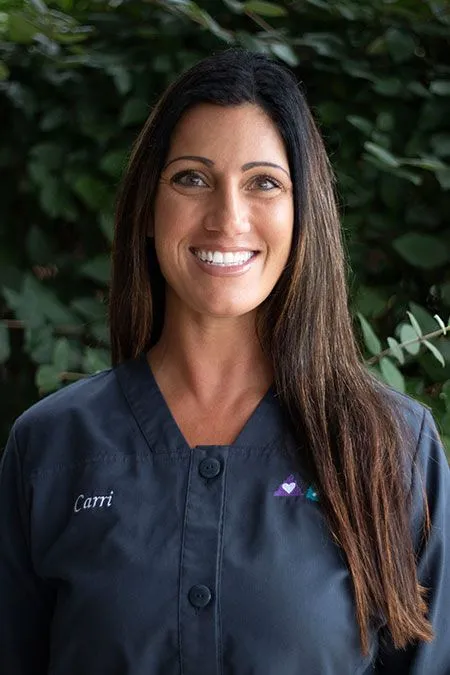 Carri, DA
Carri joined our team 18 years ago as a Dental Assistant and left shortly after to raise her 2 kids at home. She re-joined us 4 years ago and we couldn't be happier! Carri loves her job because it allows hers to help people feel more comfortable and confident. She enjoys cooking for her family and working out.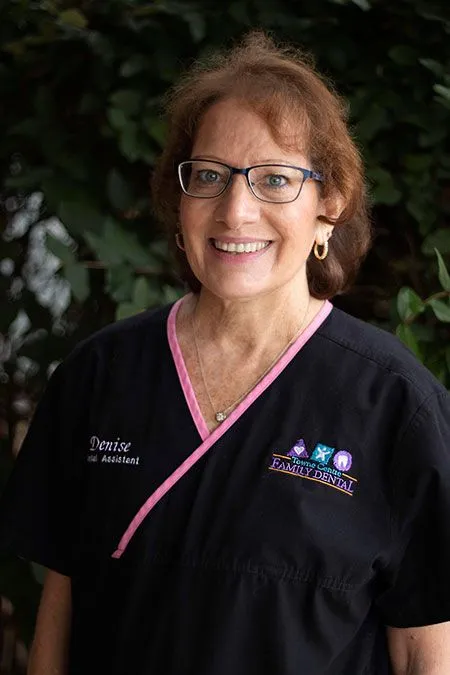 Denise, RDA
Denise has been a dental assistant for 33 years and has been working with Dr. Mark for 17. She is originally from Howell, NJ and presently resides in Cookstown with her 3 Siberian Huskies, Cheyenne, Rocky, and Maya. She also works with rescue organizations for Siberian Huskies who need homes.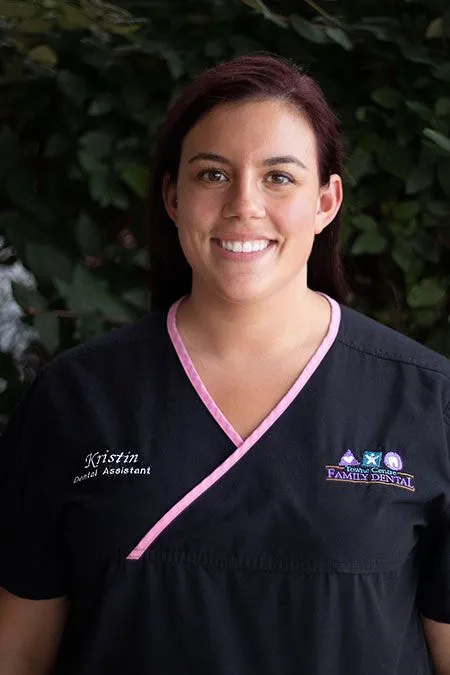 Kristin, CDA
Kristin has worked as a Dental Assistant for 7 years and just recently joined our practice in 2018. Kristin is a Hillsborough native and has lived here her whole life. Her and her husband enjoy relaxing with friends and family and spending time with their dog, McKenzie, and cat, Miley.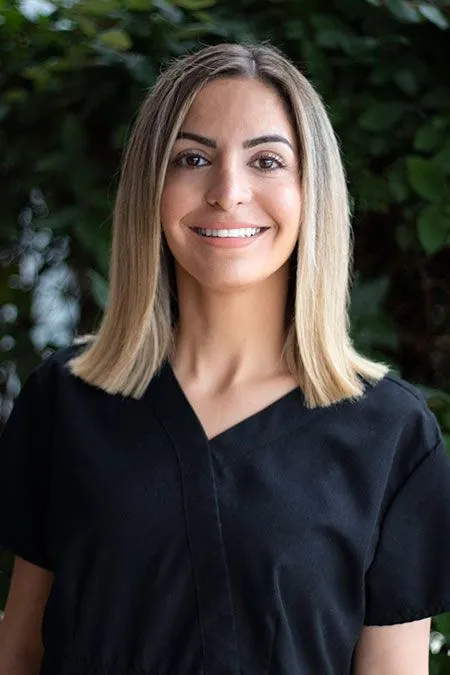 Danna, DA
Danna has been a Dental Assistant for 10 years and joined our team in 2018. She loves working at TCFD because of the people and welcoming atmosphere. Her and her boyfriend, Darrin, love to go camping in their free time and spend time with their pets.
---